Keep an eye on our new "Customer's Rides" page as we add more and more super cool (and super quick!) Mopars running our Stroker Kits, Stealth Aluminum Cylinder Heads and other parts, as well as magazine articles and other builds featuring our products. Over the last decade, we have seen our stroker kits, heads and many other parts running in all 50 states and over 15 countries around the world!  Thanks again to all our brand new and repeat customers.
Check out our customers running 10's, 9's, 8's and even as fast as MID SIX SECOND quarter miles with the same parts we supply in every stroker kit! Don't be scared or misled by the competitions sales talk and fear mongering, instead ask them how you can argue with these types of quarter mile times, and these types of RESULTS!
---
The November 2012 issue of Car Craft  did a HUGE (6 full pages) build article on a 512 inch Big Block Mopar with our stroker kit, damper and flexplate. The kit dropped in the block with almost no clearancing, and they picked up an extra 75 horsepower. And, that was with mildly ported factory iron heads. A set of our Stealth aluminum heads would have really woken that thing up! Check it out at: http://www.carcraft.com/techarticles/ccrp_1211_rb_series_mopar_440ci_engine_upgrade_to_512ci/
---
Check out the new January 2012 issue of Mopar Muscle Magazine. In their 2011 Amsoil /Mopar Muscle engine challenge, over half the engines (4 out of 7) are using 440 Source components.
Winners are announced in the April 2012 issue, the highest horsepower engines (first, second and fourth place) ALL used our Aluminum Stealth Cylinder heads, beating out other brands of heads costing hundreds or thousands more!
 
---
Do our parts work? Check out the December '08 issue of HOT ROD magazine! Using a 440 Source crankshaft, they made 1,434 horsepower with a procharger!! Yes, that's ONE THOUSAND, FOUR HUNDRED and THIRTY FOUR horsepower. Still running great!
---
Mopar Muscle Feb. 2012 issue: Our Stealth Aluminum Cylinder Heads were rated as one of the "Top 10 parts you NEED for your Mopar!"
---
Mopar Action: Feb. 2008 issue. Dave Dudek used our 4.250" crankshaft in his F.A.S.T. Hemi engine build. Check it out on page 26.
---
Mopar Muscle: August 2010 issue. Several of our parts were used in multiple engines for the Amsoil/Mopar Muscle engine challenge.
Our rocker arms were used by Laroy Engines in Challis, ID. Their engine made over 723 horsepower in the challenge. Check it out on page 36.
Our crankshaft, rods and pistons were used by RM competition, making over 628 horsepower.
---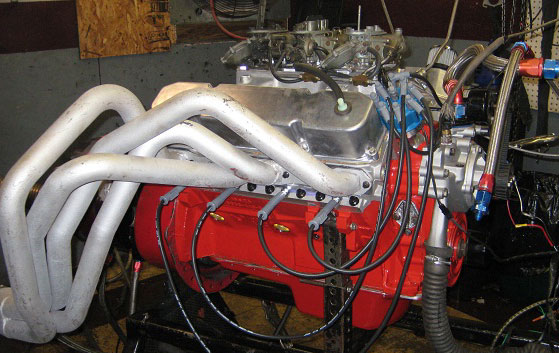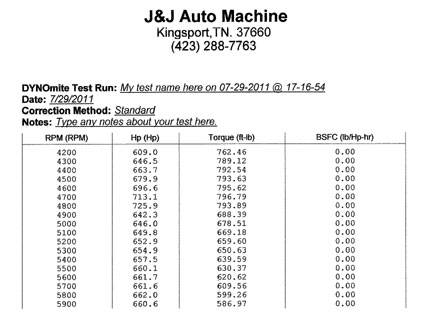 725.9 Horsepower and 795.62 pounds of Torque!!
David Sewell
Kingsport, TN
440 Source 440>>528 stroker kit with 440 Source Stealth Aluminum Cylinder heads
"I wanted to thank you all for the help on the build of my 528 stroker.  My engine was built with everything from 440 source (stroker kit, heads, rocker arms, water pump housing, valve covers, etc.). I could not believe the torque and horse power it made. It made726hp and almost 800 torque! And I did it all for less than $8000 thanks to your help with good prices and parts.  I included a couple of pictures of the dyno sheet and motor with this email Thanks!"
---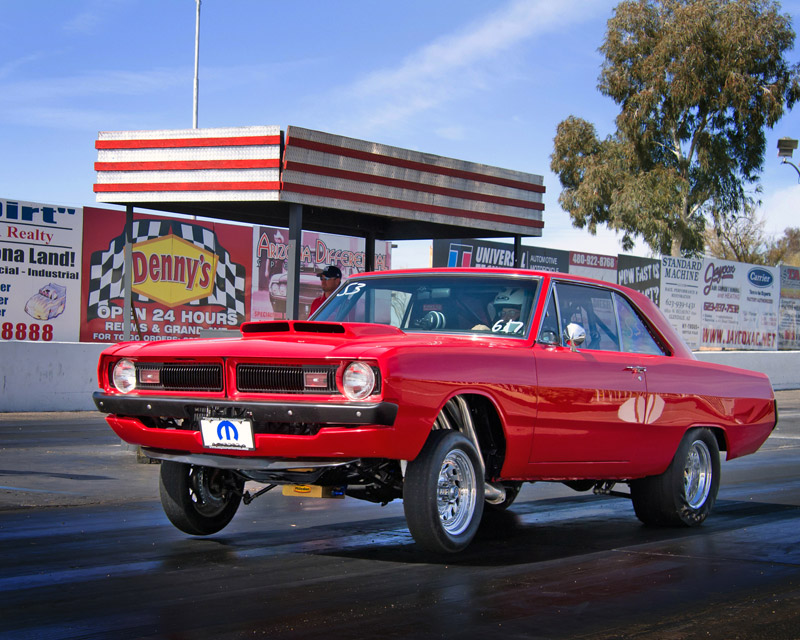 10.29 @129MPH
Rick Horwitz
Wittmann, AZ
440 Source 400>>512 Stroker Kit with 440 Source Stealth Aluminum Cylinder heads UNTOUCHED OUT OF THE BOX!!
---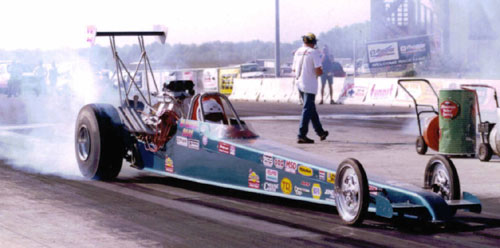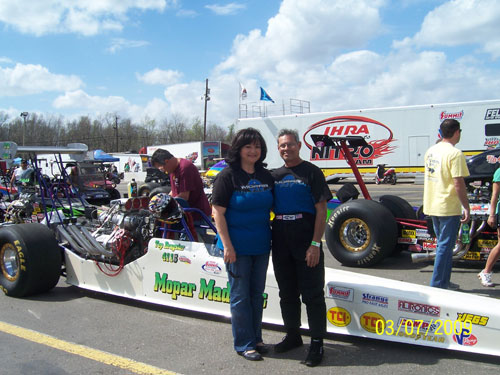 6.65@189 MPH!!
Audy McCool
Carriere, MS
Rear Engine Dragster
440 Source stroker kit
Audy also has a '73 Cuda doorslammer running our parts that does 8.90's @ 150MPH!!
Audy says: "At the season opener IHRA national event in Baton Rouge, Louisiana, using a 440 source crankshaft qualified #4 in Top Dragster with a 6.65 @201.49 mph. We are expecting to test the limit much harder in the future! Not worried one bit about the quality of your parts that we have run for quite awhile with no failures. Thanks for good affordable parts!          
Audy McCool, Mopar Madness Racing Enterprises.
---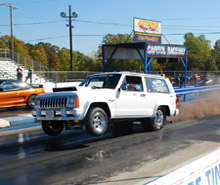 "Hello, and thanks to 440 source my Jeep Cherokee is the Worlds Quickest Jeep Cherokee. The best quarter mile pass has been a 9.15 at 145 MPH the Jeep has ran as fast as 149.65."
"The 440 is stroked and has a 300 shot of NOS and weighs in at 3420 with driver. The Jeep was built at Blair's Auto Care in Essex, Maryland and is street driven with full exhaust and a sun roof and also has a luggage rack and power windows."
"The Jeep will also be seen on the first show of the 09 season of Pink's All Out."
"Thanks again to 440 source and keep the parts coming!"
-Mark Blair
---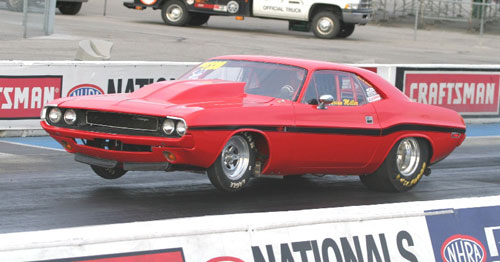 9.151@147.88 MPH!!
Brian Miller     
O'Fallon, IL.
1970 Dodge Challenger
440 Source 440>>500 Stroker Kit
Indy 440-1 heads
---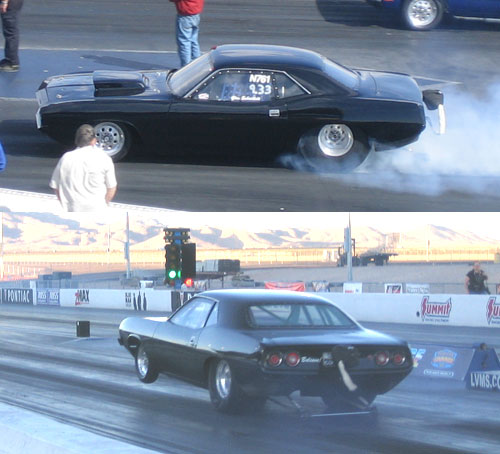 9.23@145 MPH!!
Glen Schierholt   
Carson City, NV
440 Source 400>>512 Stroker Kit
---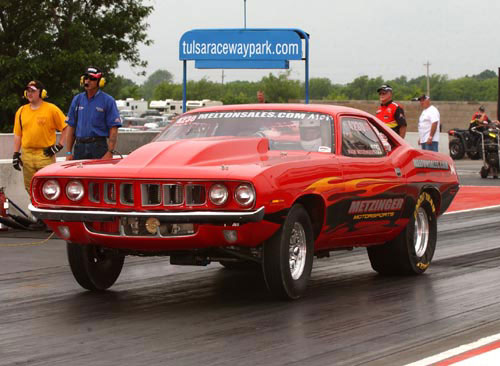 9.90's@133 MPH!
over 300 runs
Wade Metzinger
Catoosa, OK
918-809-0987
71 Cuda
440 Source 440>>500 Stroker Kit
440 Source 200-1045 Aluminum Roller Rockers with .660 lift cam.
---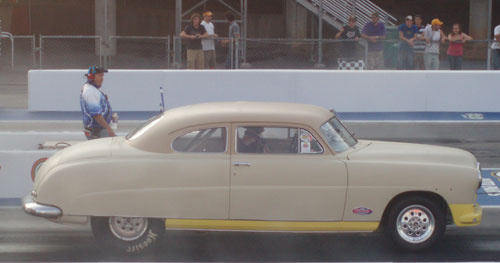 9.96 @134 MPH!
Jody Blalock
Commerce, GA
49 Hudson
440 Source 440>>500 Stroker Kit bought Jan 2005
Comment, Sept 2007: "The car is all steel with a 440Source stroker kit pushing it to a best so far of 10.02 @ 134mph! and thats all motor no blue bottle! We are very happy with all the parts and are on the list for a new block when they become available. Keep up the good work!"
---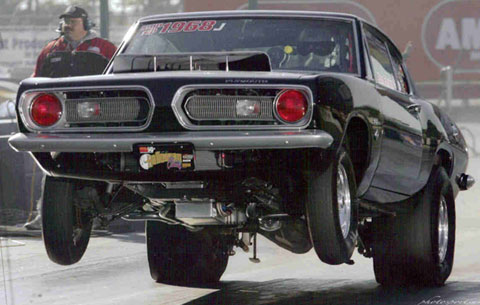 10.06 @130.25 MPH!
John Johnson
Marion, OH
1968 Barracuda, race weight 3360 lbs.
440 Source 451CI, with ARP 2000 bolts
Comment: "I would like to thank you for a quality, affordable option for my old Mopars. I also have attached a pic of my car with some of the basic specs. Thanks again, John Johnson"
---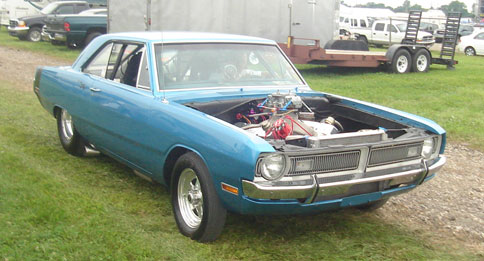 10.07 @135 MPH!
Kelly Waddell
West Salem, OH
1970 Dart
440 Source 500 CI Stroker Kit, Blown, 598 Lift cam
---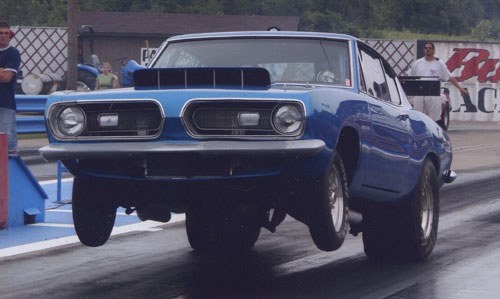 10.16 @131 MPH!
Matt Sheterom
Sunbury, OH 
68 Barracuda (3200 lbs)
440 Source 440>>500 Stroker Kit
Stage VI Aluminum Heads
---
10.17 @129 MPH! (detuned second pass)
Al Zahner
Moscow Mills, MO
440 Source 440.500.7060 Stroker Kit
"Thanks Kim for all the help on my 440 source  500 inch stroker kit. Al Zahner"
---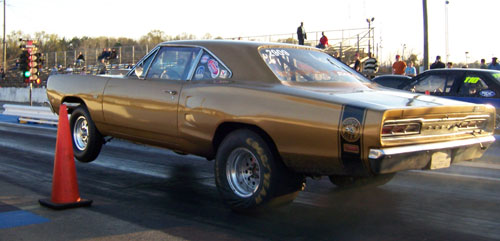 6.21 (1/8 mile)
Jerry Patrick
Mobile, AL
69 Superbee (3760 lbs)
440 Source 400>>500 Stroker Kit
---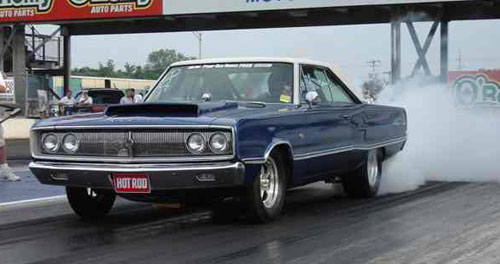 10.26 @128 MPH!
David Sills
Florence, MS
67 Coronet (3720 lbs)
3 inch exhaust / MT Drag Radials
Indy 295 lil EZ heads
440 Source 400>>500 stroker kit
---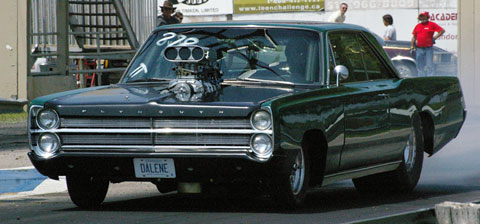 10.27 @133 MPH!
Jeff Powell
Canada
Plymouth, 3800 pounds
440 Source stroker kit with 440 Source Stealth Aluminum Cylinder heads
Comment: "Hello from Canada. Street tuned, 3800 pounds went 10.27.. your parts WORK!!!"
---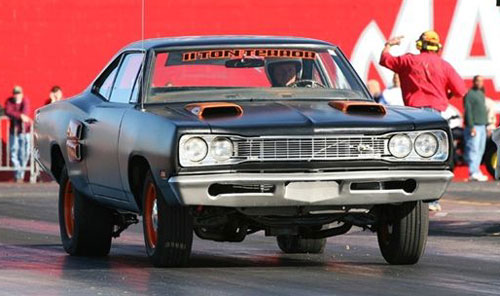 10.37@133 MPH!!
Mike Daurity
Sanford, NC
Dodge Superbee
440 Source 400>>512 Stroker Kit
Mike's first trip to the track at Rockingham with his brand new 440 Source stroked motor produced the following results!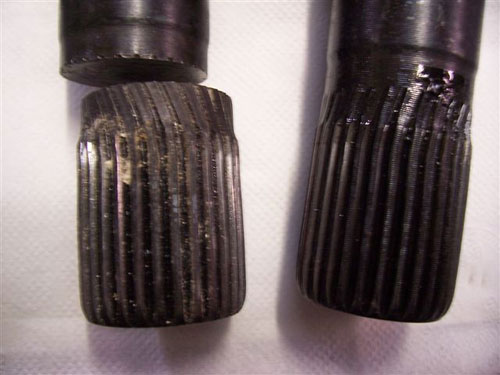 ---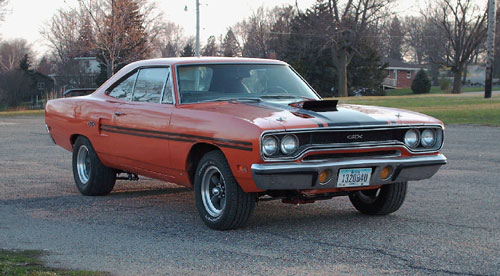 656 Horsepower and 680 ft/lbs of torque on pump gas!
Benton Warnke
Caroll, Iowa
70 Plymouth GTX
440 Source 440>>543 Stroker Kit
---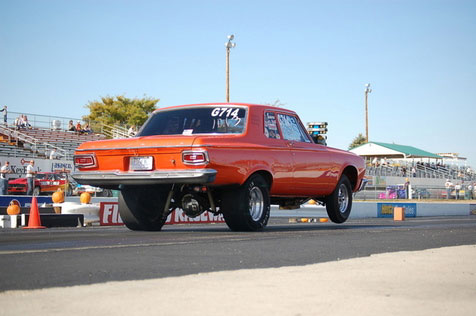 10.390@127 MPH!
Glenn Willett
Evanston, Wyoming
64 Plymouth Savoy
440 Source 440>>500 Stroker Kit
Indy SR Heads
Max Wedge Crossram
---
10.450@127 MPH!
Alan Rutter -Al's Rapid Transit
Willows, California
72 Plymouth Duster
440 Source 440>>500 Stroker Kit
Edelbrock RPM Heads
---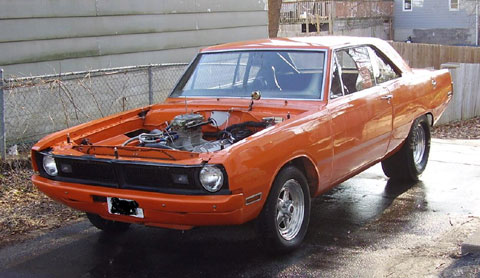 10.58@125 MPH!
Kevin Miles
Des Moines, IA
1970 Dodge Dart
440 Source 440>>500 Stroker Kit
DOT tires and mufflers, pump gas, solid cam
---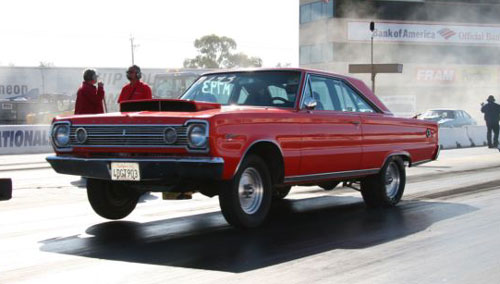 10.680@127 MPH!
Sam Tucker
Potter Valley, California
66 Plymouth Satellite (3700 pounds)
440 Source 400>>470 Stroker Kit
Edelbrock Performer RPM Heads
---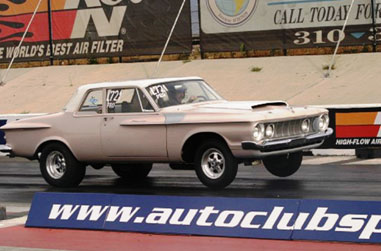 10.710@120 MPH & still tuning!
Mike Dwyer
Wildomar, California
1962 Plymouth Savoy (All Steel)
440 Source 440>>512 Stoker Engine
Edelbrock Performer RPM Heads
---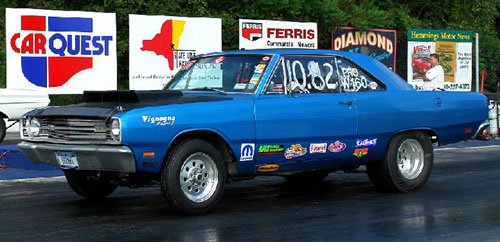 10.715@125.15 MPH!
Walter Eikner
Poughkeepsie, NY
1969 Dodge Dart Swinger
440 Source 383>>431 Stroker Kit
Street tires and mufflers
---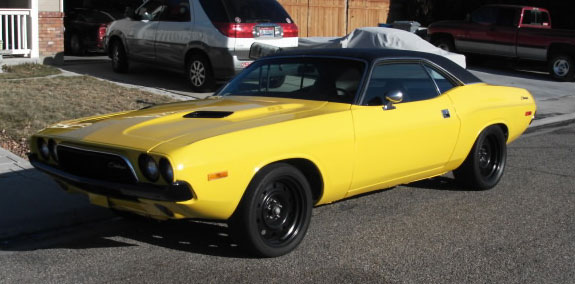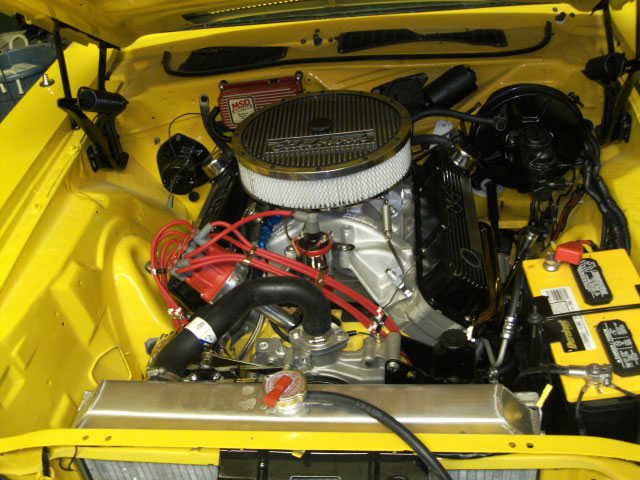 Joe Huether
Boise, ID
1972 Dodge Challenger
440 Source 440>>512 Stroker kit, Stealth heads, Roller Rockers, Oil Pan, Aluminum water pump and housing, and many other misc. 440 Source parts.
Mopar Max Magazine did an article on Joe's Challenger, check it out at:
http://www.moparmax.com/features/featurecar/v_5-resurrection-1.html
---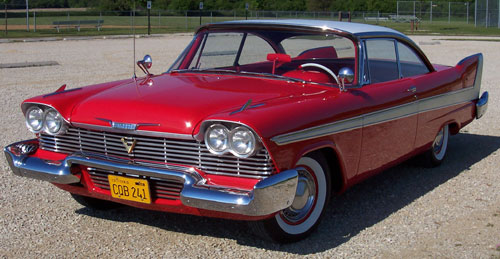 Dave Wlasiuk
McHenry, IL
1958 Plymouth Fury
440 Source 400>>512 Stroker Kit (350CI Dual Quad look-a-like)
Edelbrock Heads
---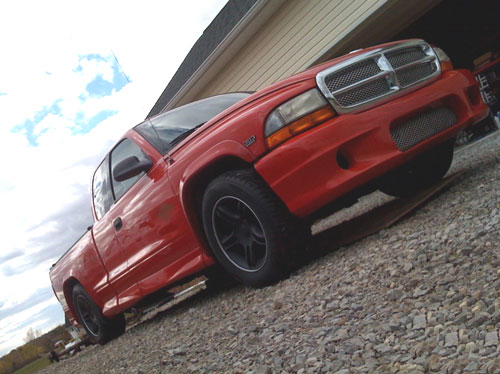 Tom R. Filbert 1stLt.
Bossier City, LA
1998 Dodge Dakota Truck
440 Source 383>>438 Stroker Kit
TKO-600 Manual Trans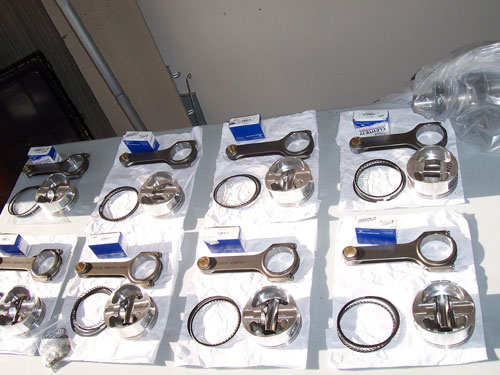 ---

Don Adams
Dayton, OH
440 Source Steath Aluminum Heads, Roller rockers, pushrods, Connecting rods, lightweight starter, etc.
Comment: "I could not have built the motor in this car on my tight budget without 440 Source parts. Thanks for being their. See you at the MOPAR nats.  Thanks again Don Adams Dayton,Ohio"
---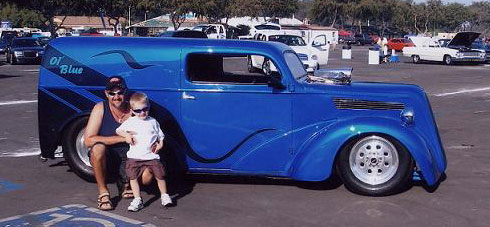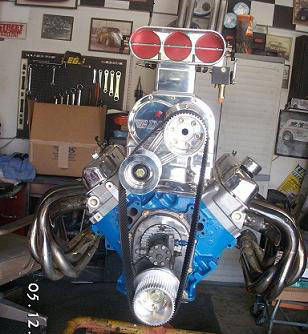 Gary Clinton
1948 Thames Panel
Lancaster, CA
440 Source 440>>512 Stroker kit, Steath Aluminum Heads, etc.
Comment: "This is my dads (Gary Clinton) 1948 Thames Panel. It has a complete 512" rotating kit from 440 source and STEALTH heads from 440 source. It is fully licensed and registered and driven on the street with 15lbs. of boost. He has never had a single problem with any of your parts and loves the heads. It sounds just like an alcohol funny car."
---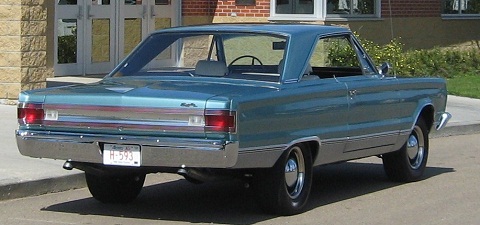 Brian McKernan
Saint Albert, Alberta, Canada
440 Source 400>>512 Stroker Kit
Comment: "Car is so awesome with your 400 / 512 kit . dyno'd at 600 hp and 640 ft/lb tq with unported victor heads ' an 850 demon' and 3' tti x pipe coated exhaust.
thx and i cant wait for my 543 ci for my 66 valiant."
---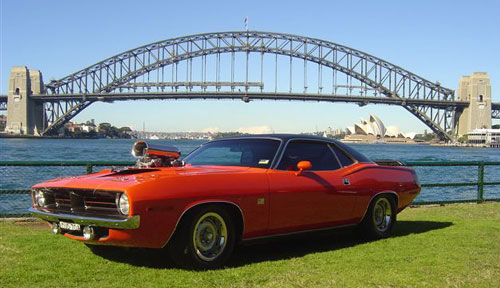 Rob Kirby
Sydney, Austraila
1970 Plymouth Cuda
440 Source Stroker Kit with I beam rods
---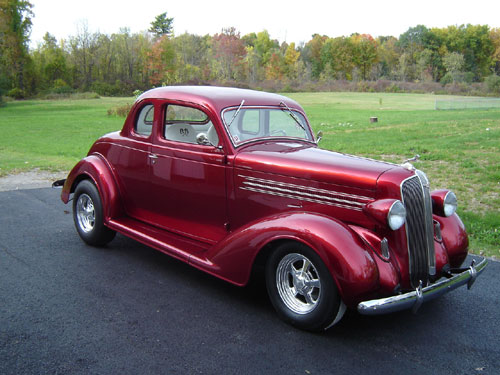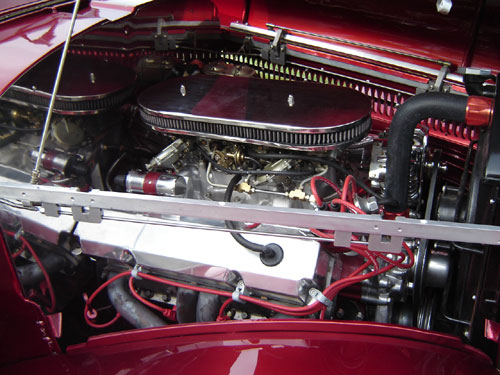 Fred Fish
Lake George, NY
1936 Dodge Business Coupe
440 Source 383>>496 stroker kit
Mopar 6 Pack set up
Beefed 727 / 2500 stall
---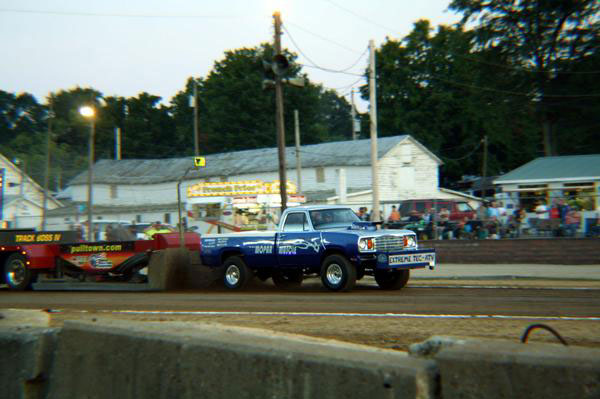 Jeff Barker
Cardington, Ohio
1978 dodge powerwagon
440 source 440>>528 stroker kit
"I was more than pleased with the stroker kit that you sell. I ran the 528 kit all year without one problem. I also ran your valve covers, water pump and housing. and windage tray"
---
WARNING: Our stroker kits have been known to cause the following adverse effects, even when used properly: Please read this section fully before ordering.
Many customers have reported the following issues:
1. Extreme tire wear, especially in the rear.
2. Premature driveshaft failure.
3. Speeding Tickets.
4. Increased dry cleaning bills, especially for underwear.
5. Premature U-joint failure.
6. Learning to drive with tires boiling in all gears.
7. Unexplained smiling at the thoughts of taking your ride out next.
8. Plastic surgery bills to remove your "perma-smile"
9. Premature axle failure. (See above for a picture of this one!)
10. Annoyed neighbors from loud exhaust, screeching tires, late night wrenching sessions, etc.

If you experience any of these effects, please do not attempt treatment yourself. Do not call a medical professional for treatment advice. Proceed immediately to the nearest drag strip. Apply maximum acceleration repeatedly for 4-8 hours. Warning: This is only a temporary cure. You may find more frequent trips to the drag strip will become necessary. In test subjects, this behavior has been proven to become extremely habit forming. Frequent consultations with Visa and/or Mastercard may temporarily ease pain and suffering, however symptoms will almost certainly return with increased intensity. If this happens, reapply Visa, Mastercard and drag strip, in that order. Don't say we didn't warn you!!