Misc: Items
Pictures below are representations of these items, not actual pictures of the items themselves unless specifically noted in the description.
This page changes weekly or daily as we sell items and post new items. To ensure you are viewing the newest version of this page, make sure you refresh the page by holding down the "control" button and then pressing the "F5" key if you are using a windows PC.
All clearance items qualify for free shipping on orders over $99, just like our normal items do.

Some clearance items are now available for purchase through our web store, scroll down to the bottom of this page to order
---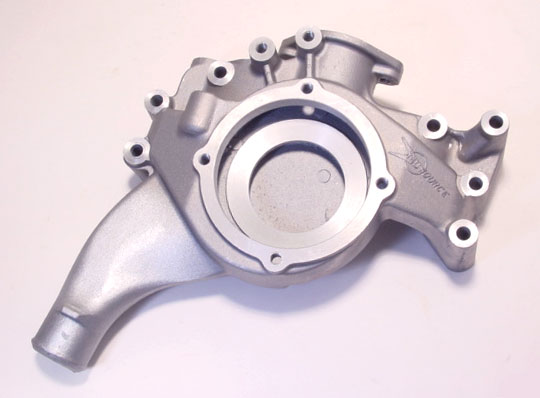 We have a limited supply of our 200-1079 Passenger side aluminum water pump housings which have been cast with a slightly smaller than normal lower water port.
We've used these on many engines without any problems, however because the ports are slightly smaller than normal, we are selling these as a "blem" item.
If desired, with a die grinder and carbide burrs, the passages could be opened up, similar to cylinder head porting.
A steal at this price, we've marked them down to over 50% OFF the normal price. Get them while they last. Once they are sold out, they are gone forever. $48.95 each.

These are now available to order through our automated web store, please scroll down to the bottom of this page and you will find them listed.
---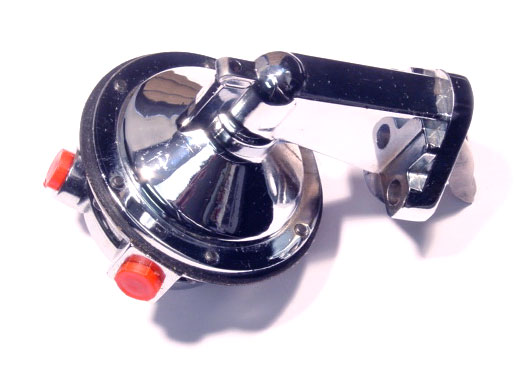 Clearance Item #425: 138-1013 Performance Fuel Pump, Customer Return, claims defective. $36
Clearance Item #426: 138-1013 Performance Fuel Pump, Customer Return, claims defective. $36
---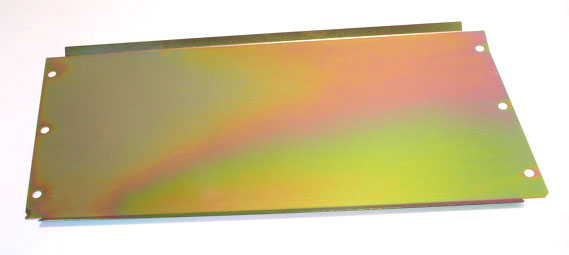 Sheet Metal Valley Pans (Check the part number, appearance/application may differ from picture.)
Clearance Item #435: 127-1012, Some black manufacturing residue on the edge, easily cleaned up, otherwise brand new. $25
---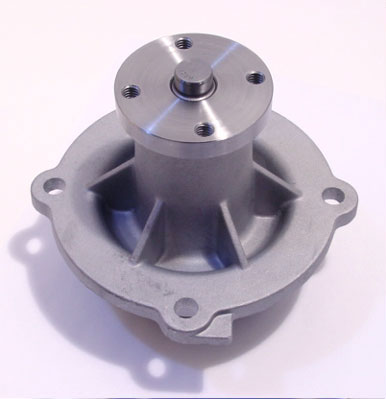 Clearance Item #441: 113-1005, Water Pump. Has been installed, seal leaks. $12
Clearance Item #442: 113-1005, Water Pump. Has been installed, seal leaks. $12
Clearance Item #443: 113-1005, Water Pump. Has been installed, customer return, labeled "defective". $12
---

Clearance Item #445: 121-1055, Deep sump oil pickup. Has been installed. Pipe thread slightly out of spec. $8
---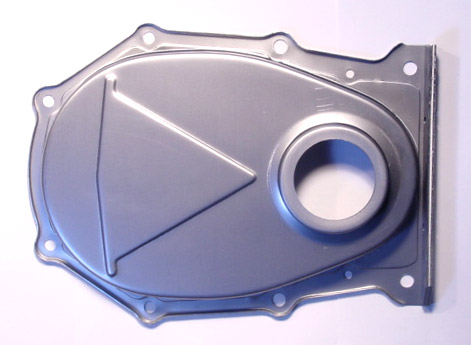 Clearance Item #448: 121-1012 Steel Timing Cover. Has been painted grey and has seal installed. Customer return, claims seal is slightly off center. $8
---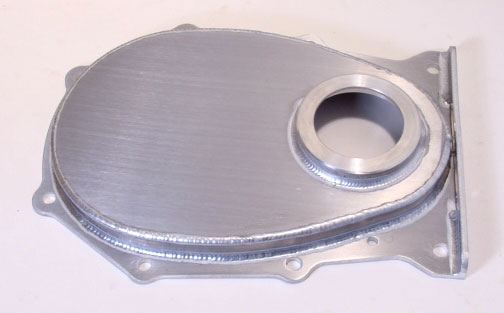 Clearance Item #452: 200-1089 Fabricated Aluminum Timing Cover, Flange slightly warped, should not affect function once bolted to the block. $79
---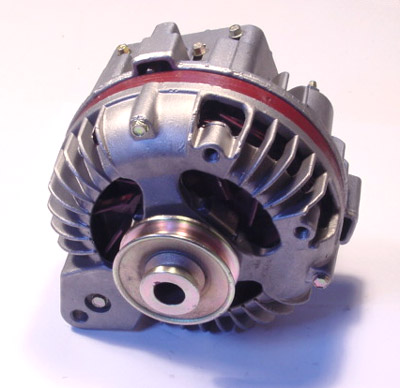 Clearance Item #422 118-1003 Alternator. Customer Return. Untested. $25
---
OTHER USED ITEMS:

Factory A/C 4 groove crank pulleys (good used) $15
---
Clearance Item #483: